How to Choose the Best Home Emergency Cover as a Landlord
Here is how to choose the best home emergency cover for landlord.
Being a landlord is great… until it's not. It's a fantastic way to have residual income coming in, especially if you found an awesome tenant, but there is a downside – you are responsible for anything and everything that can go wrong in the home. That's when it's not such a great experience being a landlord.
Home emergencies can range from simple fixes to very large expenses. Save yourself the stress of an urgent home repair expense with landlord home emergency cover. While that may seem obvious, what's less obvious is how to know if you have found the best plan. Let's dive into that further so you can get the peace of mind you deserve.
The Best Landlord Emergency Cover
When you are researching different home emergency covers as a landlord, the best plan is the one that's right for you. Unfortunately, few providers give you the freedom to customize a plan to suit your home's unique needs. That lack of personalization is precisely how to tell a great plan from the rest.
Your needs as a landlord, and the needs of your home, do not look the same as a landlord in the next town over. Don't end up in a situation where you are stuck paying for unnecessary coverage, or even worse, don't be left with a home repair expense that isn't part of your home cover plan… isn't that why we get home cover to begin with?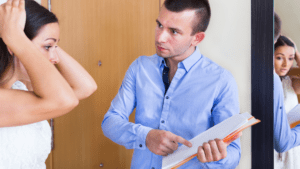 What's the Right  Emergency Cover for My Home?
The idea of customizing a plan could very well be just as intimidating as choosing a plan to begin with. There are many options to choose from (or to opt out of). It's safe to assume, from our perspective, that all landlords will be looking for annual boiler service, gas safety inspection, and gas boiler and controls coverage. Beyond that, plans should be customizable for landlords. To ensure you are getting exactly what you need from your home emergency cover, consider the following questions about your home:
Do you have concerns about your central heating system failing?
Having the heat go out in your home is certainly an emergency – especially in colder months. It's also a repair that can quite easily become expensive. If you have a new heating system, perhaps even one that is still covered under warranty, you may not be concerned about it being included in your landlord home emergency cover. Otherwise, it might be something you want included in your plan.
What is the probability of your plumbing having a problem?
Similar to your heating system, your home could be relatively new, making you feel confident in your plumbing's reliability. That said, like heating, plumbing is a necessity with an expensive repair cost – one you could avoid if you include plumbing in your home emergency cover.
How confident do you feel in your home's wiring and electrics?
As is true with most aspects of a home, if your home electrics are relatively new, you may not feel it as necessary to ensure your wiring and electrics are included in your home emergency cover. At the same time, it's important to recognize the urgency and cost of repairs to your home's electrics (which are high and high, respectively).
How are your home's taps, toilets, and drains?
While some homeowners feel confident in being able to fix leaking taps or drainage problems, others won't feel as comfortable. Even with that said, it's important to think about a true emergency as a landlord. Perhaps you do feel comfortable repairing taps yourself, but what will you do if your tenant has a problem when you are out of town? You'll be forced to hire a specialist, which comes at a cost.
Do you also want to get your appliances covered?
Not everyone realizes that appliances can also be included in home emergency cover. That is a fantastic option for landlords to have available to them. You can even customize an appliance plan further by choosing just one or multiple appliances to include. Also, considering some may be covered under warranty anyway.
Customizable Landlord Emergency Cover Plans Are Best
There are many different considerations for landlords to evaluate when deciding what type of emergency cover to select. When you are doing research ensure you have the freedom to customize the plan for your needs. Every person and every home are different.
As experts in home emergencies, we want to leave you with one final piece of advice: avoid the stress of home emergencies all together by getting the highest amount of coverage for your home. There is nothing worse than your tenants having an emergency when you are away. That will force you to research and hire a specialist when you are simply trying to enjoy some time away.