Have a Look at Our Services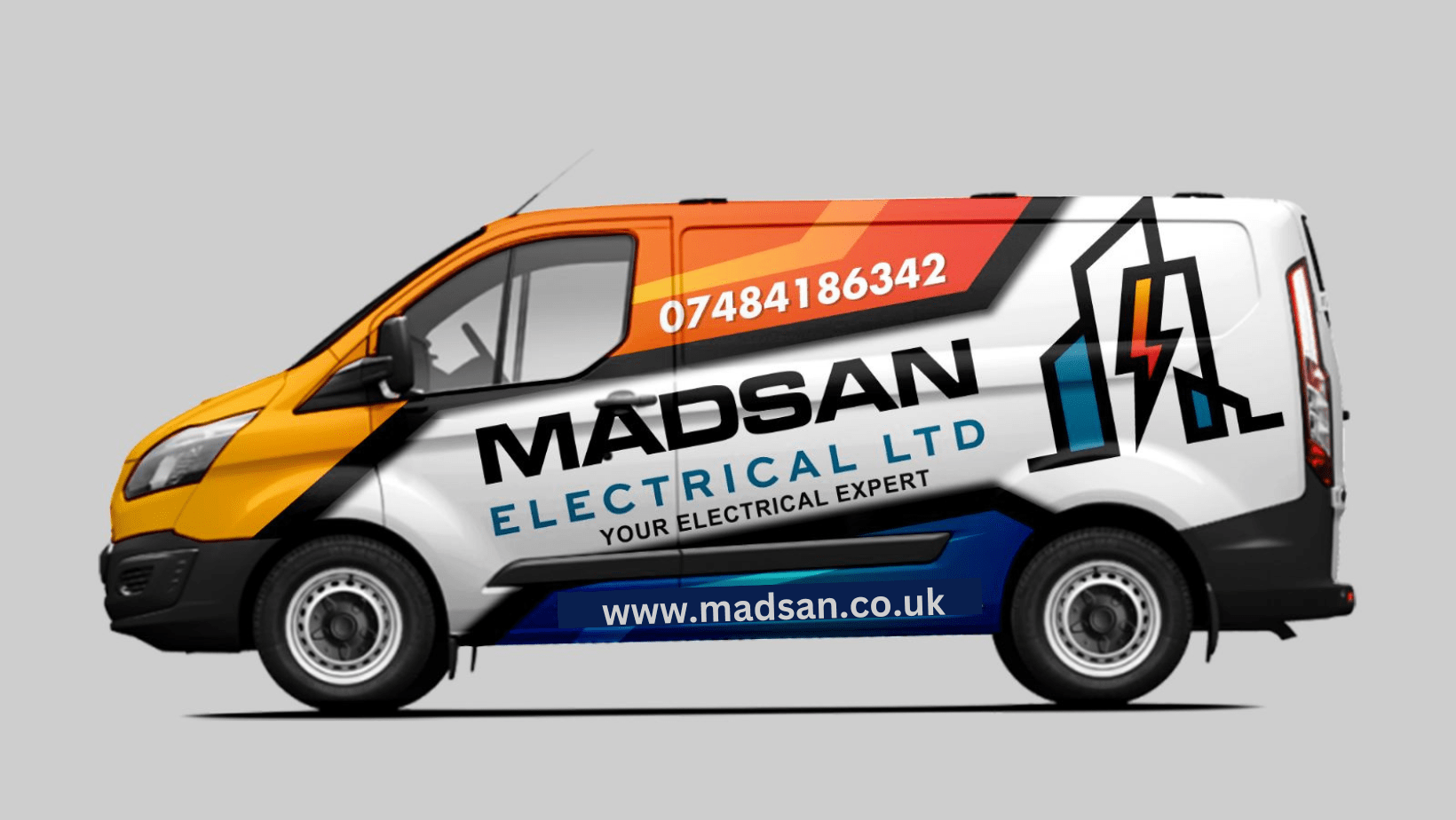 Same day electrical installation
Our electrical installation services stand unparalleled in terms of expertise and professionalism. We are dedicated to powering homes and businesses with reliable and certified solutions, tailored to meet your unique needs. Our qualified technicians adhere to stringent safety standards while optimizing for energy efficiency. Trust us to handle your power needs and experience the seamless integration of quality, safety, and sustainability.
Local approved electrical installation
Our local electricians provide a variety of services around the London area and are qualified to provide installations, repairs, and attend to emergency situations. 
CALL US ON
020 45484514
or
electrical installation services
Our team of skilled and certified electricians are fully equipped to handle a wide range of electrical services. Whether you need installation, extension, or adaptation of any component in your electrical system, we've got you covered. Our expertise includes circuit breakers, circuit boards, earthing points, bonding to consumer services, fuse board upgrades, fire alarms, structured cabling, and transformers. Rest assured, we have the knowledge and experience to handle all your electrical needs.
Our team of electricians who are certified by NICEIC are highly skilled and experienced in conducting various tasks related to electrical systems. They are proficient in performing test inspections, diagnosing issues, and identifying faults in electrical systems. Rest assured, our electricians are fully qualified and up-to-date with the latest requirements and regulations. This ensures that the work they carry out is of the utmost quality and meets the highest standards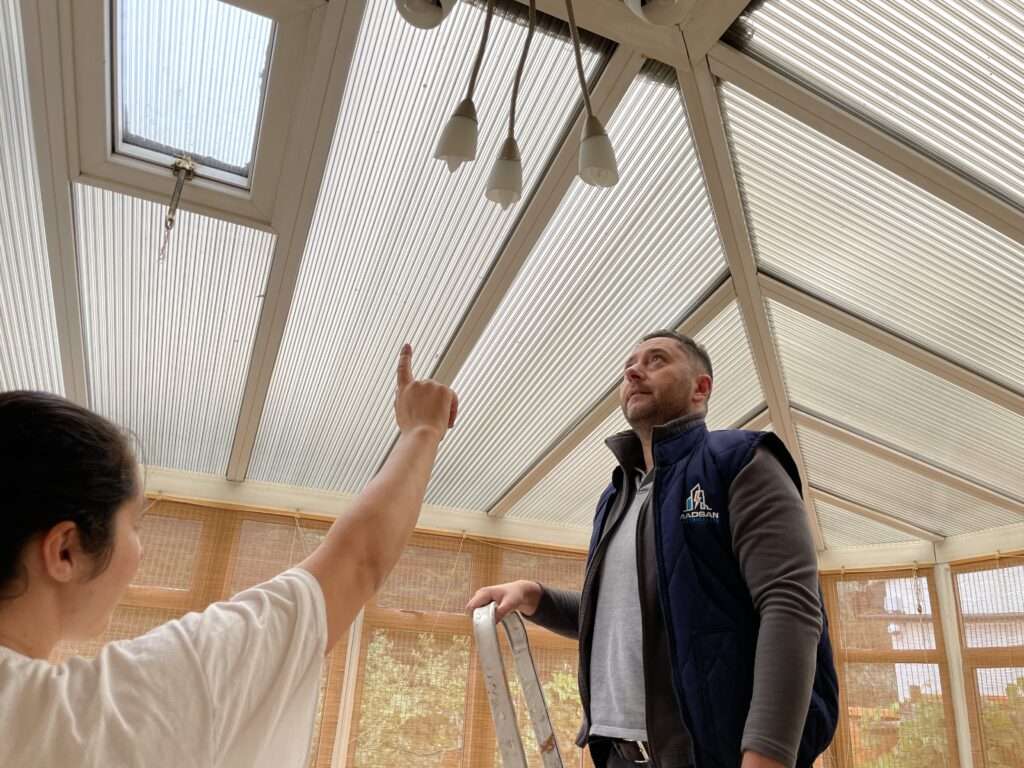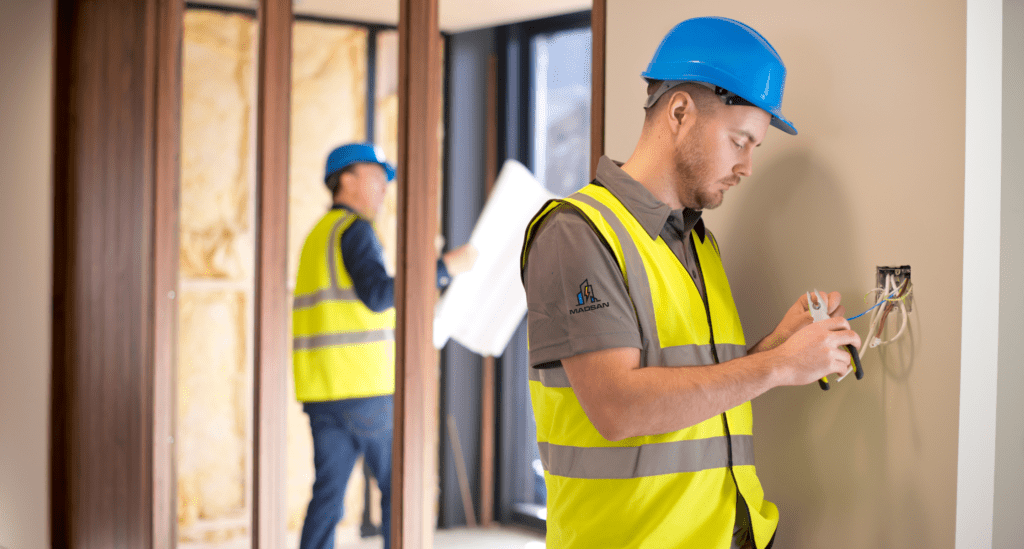 Electrical systems and parts
At Madsan, we can install and repair things like new light fittings, switches, and whole lighting systems in both homes and businesses.
Our electricians are skilled in a wide range of electrical work. They can install outlets, exhaust fans, and electrical appliances, as well as smoke and carbon monoxide monitors. No matter what job or repair you need help with, the electricians at Madsan can help.
An electrician is the only person who should work on your electrical system. All Madsan electricians are approved by the NICEIC and work to the British Standard BS 7671 to meet safety and construction rules.
Our electricians are available 24 hours a day, 7 days a week. They can fix things, find problems, and do Fusebox MOTs to make sure old boxes are safe and maintenance is done. Our electricians always try to cause as little trouble as possible and clean up after themselves when they're done.
At Madsan UK, we know that electricity troubles don't just happen during the workday. In fact, if you have an electrical problem at night or in the evening, it can be worse than during the day because things like a loss of lighting or electric heat are much worse. No one wants to sit in a cold, dark house until the next morning while waiting for help.
Because of this, we are ready to help you 24 hours a day, 7 days a week if you have an electricity problem. Unlike other electricians, we only charge £170 to come out after hours, and we can usually be there within an hour.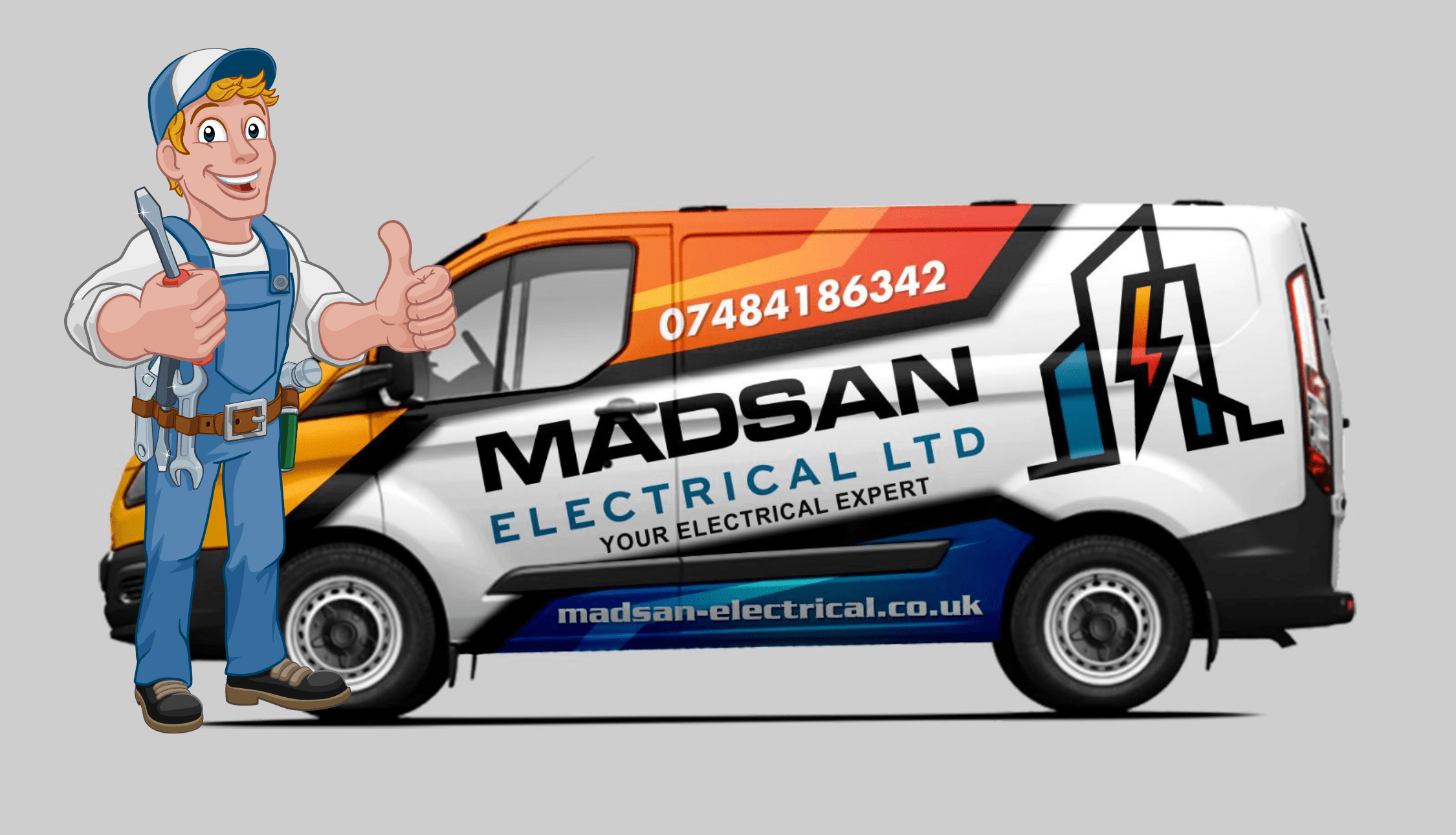 Natasha Mwansa
2023-08-30
Really great quality service and definitely a business I'll keep coming back to. So far we've had an LED mirror fitted, our sockets changed and our extractors fixed. Mike is very responsive and works very quickly to a high standard. Would recommend!
I had a permanently chirping smoke alarm that had come to the end of its life. Excellent response to my plea for help! Within about two hours it had been replaced with the minimum of fuss. I am really impressed with this company and these days it's not always easy to say that. Highly recommended
Mike was extremely professional and a honest man, i felt good about employing Mike for the job as soon as i met with him. Sure to use him again soon. Thank you!
We used Madsan uk services twice, and can't fault it! Mike was very professional, very supportive with his knowledge as we didn't know where to start with our new property electric works… very happy with works that been done ( lights, sockets, fuse box…) 100% recommended and I'm sure we will use there services again! Thank you so much!
Lawrence Huxley
2023-08-10
Fantastic service. Probably one of the best electricians I've ever used. Mike was great, sorted out hanging my mirror quickly and efficiently. Will definitely be using again.
Zap Digitronix
2023-08-03
Great Job. Will use his service again.
onyemaechi Efobi
2023-07-29
Mike and His Colleague where Awesome Turned up on time and carried out my Log Cabin Electrical installation with no issues whatsoever. They where both very Polite and took Thier time explaining what needs to be done. Cleaned up on completion will definitely be using them again. Very Good professional and Responsive from start to finish
Fantastic service, friendly and accommodating staff.
Elena Ramona Ion
2023-07-24
I had a problem with the kitchen sockets and i couldn't use them at all, one of the Madsan engineers came and found the problem in less than an hour in one of sockets hidden behind the cabinets that I wasn't aware of. Really happy with the service,they show up in time,they wear mask an gloves. Highly recommended!!!
Our experienced electricians can do a wide range of services for both homes and businesses. Our electricians do everything they can to cause as little trouble as possible and to leave your place neat and clean when they're done.
Find an electrician near me
We take great pride in being a locally owned and operated company that contributes to the economic growth of the surrounding communities. If you do an internet search for "electrician near me" and pick Madsan as your service provider, a genuine and reputable local electrician will come to assist you.
emergency Electrical FAQs