Landlords Boiler Cover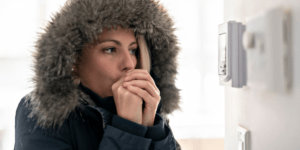 Landlords have a lot of responsibilities toward their tenants, and one of the most important is making sure that their tenants are safe and warm, especially during the colder months of the year. This year with energy bills at an all-time high, having landlord insurance that can act as a financial safety net, should you need to carry out expensive repairs, is a must. But does your standard insurance policy include boiler breakdown repair? If not, you might be forking out a small fortune should your tenant report this issue. In this article, we're going to discuss everything you need to know about boiler cover for landlords. Why is it important, and how to choose the right policy and level of cover? So, grab yourself a coffee, and let's get started!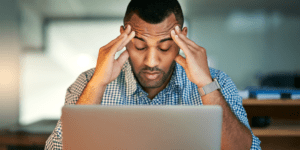 Heating Issues Are Expensive To Repair or Replace
No one likes dealing with boiler problems. They're expensive, disruptive, and can cause a lot of stress – especially if you're a landlord who has to deal with unhappy tenants. In fact, according to Checkatrade, the average boiler repair cost is £300, with an emergency call out at £400. ¹ But if your boiler fails and needs to be completely replaced, this can set you back a whopping £3,000 for the boiler and a further £1,500 for labour. Yikes!
And while this can be eye-wateringly expensive, if the boiler needs to be fixed or replaced, as a UK landlord, you really don't have the option to say no! Let's quickly review your legal responsibilities as a landlord.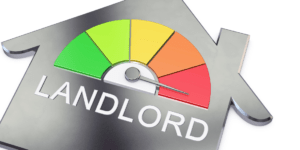 Your Responsibility As A UK Landlord
Generally speaking, any UK landlord must;
keep a rented property safe and free from health hazards
make sure all gas and electrical equipment is installed by a registered professional and is safe
provide an energy performance certificate for the property
keep tenancy deposits in a government-approved scheme²
A fire alarm is another important safety aspect, and it is also recommended that you provide a  carbon monoxide alarm in the property if there is a coal fire or wood burning stove. However, when it comes to safety, part of your responsibility is to uphold tenant health. So, when the weather gets cold, the tenant(s) must be able to keep the property warm and comfortable – which tends to involve a boiler. The boiler will keep the property warm but also provide hot water for cleaning, washing up, and bathing.
If the boiler breaks down, it will need to be repaired or replaced as a matter of urgency, which can be an expensive job. This is where boiler cover for landlords comes in.
 What Is Boiler Cover For Landlords?
Boiler cover for landlords is an insurance policy that covers the costs of repairing or replacing your boiler if it breaks down.  Some policies will also cover you for boiler servicing, so it's worth checking this before you buy a policy. But having this level of cover in place , you can resolve this issue as fast as possible, keeping your tenants happy and you won't be faced with an unexpected expense.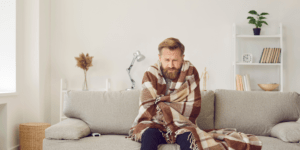 Why Do You Need Boiler Cover As A Landlord?
Most standard landlord insurance policies do not cover boiler repairs or replacements, since they can be so expensive. So, if your boiler breaks down and needs repairing or replacing, you will have to pay for this yourself, which for some people is a nasty shock.
With boiler cover for landlords, you can rest assured knowing that should your boiler break down, the cost of a call out, repair and replacement will be covered. And this can save you a lot of money, particularly if you have to replace the boiler, which can be significantly expensive especially if you're upgrading to a combi boiler.
 How To Choose The Right Boiler Cover For Landlords?
There are a few things you need to consider when choosing boiler cover for landlords:
– The make and model of your boiler
– The age of your boiler
– Whether your boiler is under warranty
– The level of cover you need
You also need to make sure that you choose a policy that covers boiler servicing. This can help to prevent boiler breakdowns. When choosing a policy, it's also important to check the excess. This is the amount you will have to pay towards any repairs or replacements. The higher the excess, the lower the monthly premium, but this means you will have to pay more should you need to make a claim.
You need to strike a balance between the excess and monthly premium so that you are not left out of pocket should your boiler break down.
What Does Boiler Cover For Landlords Include?
Boiler cover for landlords typically includes:
– boiler repairs
– can include boiler replacement
– boiler servicing
– other gas appliances in the property, such as cookers and fires.
Some policies will also cover you for parts and labour, so it's worth checking this before you buy a policy. But at Madsan, we are specialist landlord cover providers. So, we offer landlord insurance with boiler cover as standard. This means you'll receive comprehensive landlord cover that's exceptional value for money. We give our clients complete peace of mind that should a tenant report a small or serious issue. Our team will be by your side every step of the way. And unlike some providers, we offer unlimited repairs carried out 24/7.
 What Doesn't Boiler Cover For Landlords Include?
A standard boiler cover policy for landlords typically doesn't include:
– boiler maintenance, such as cleaning or descaling
– boiler parts that are not covered by the manufacturer's warranty
– central heating system repairs or maintenance,
So it's important to read the policy documents carefully so that you are aware of what is and isn't covered.
At Madsan, we are industry experts when it comes to boiler, home, and landlord cover, and if you have any questions or queries about taking out landlord insurance that includes boiler cover, we'd be more than happy to help you. Feel free to contact our team today on 020 48454814 or drop us an email [email protected].