You know how important it is to keep your house in peak condition as a homeowner. Putting your home's important systems in the skilled hands of somebody you can rely on will help to ensure that everything functions properly. In this situation, Madsan UK is useful. We are here to keep your house operating smoothly with our unmatched knowledge in home plan services.
So what distinguishes Madsan UK?
The solution is straightforward: our superior knowledge. In this article, we'll look at the breadth of knowledge that Madsan UK offers and how that information translates into an exceptional client experience.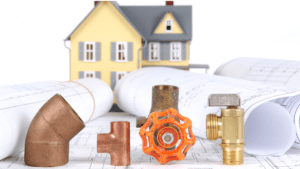 Steadfast dedication to quality
Our dedication to excellence is visible in every service we offer at Madsan UK. Our team of qualified experts works hard to make sure that you always get the best service. This includes boiler cover, heating, electrics, plumbing, and drain cover.. For instance, our in-house electrical engineer is not only a subject matter expert in their discipline but also has practical work experience. This unique mix of expertise and experience means that your home's most vital systems will be skillfully maintained.
Continual Education:
Home maintenance is a constantly changing field, with new technology and best practises appearing on a regular basis. Madsan UK is committed to lifelong learning in order to stay on top of the game. Our team of professionals gets training on a regular basis to keep up with the latest changes in the field. Our dedication to remaining up to date guarantees that our customers get the most cutting-edge solutions for the requirements of their homes.

A comprehensive strategy for home maintenance
Beyond the purely technical aspects of house upkeep, we provide unequalled knowledge. At Madsan UK, we understand that delivering a genuinely excellent client experience necessitates a multifaceted strategy. Because of our in-depth understanding of the relationships between the many components of your home, we can provide proactive services that head off potential issues before they escalate.
For instance, we can spot possible issues and deal with them before they develop into pricey repairs by taking the time to comprehend how your home's electrical system interacts with its heating and plumbing systems. With this all-encompassing method, you not only save time and money but also get piece of mind knowing that your house is in capable hands.
Because every home is different, we at Madsan UK know that one-size-fits-all solutions won't work. Because we have a lot of experience, we can make service plans that are specific to your property's needs. By taking the time to understand your home's systems and your individual requirements, we can build a customised maintenance plan that assures maximum performance and lifespan for your property.
An Individual Touch
Our expertise at Madsan UK is only surpassed by our commitment to provide a personal touch. We are aware that allowing someone to maintain the most vital systems in your house takes confidence. Our staff is dedicated to creating enduring connections with our clients because of this. In order to ensure that our services not only meet but also surpass your expectations, we take the time to get to know you and your property.

Conclusion:
Madsan UK stands apart in a world where knowledge may be hard to come by.Our commitment to quality, continuous learning, and complete house upkeep set us apart. Madsan UK is a team of knowledgeable specialists that will keep your property running smoothly for years.
See for yourself how Madsan UK differs. To find out more about our selection of home plan services and to benefit from our unmatched knowledge, get in touch with us right away. Nothing less is worthy of your house.